Calamari with Couscous and Aromatic Vegetables
---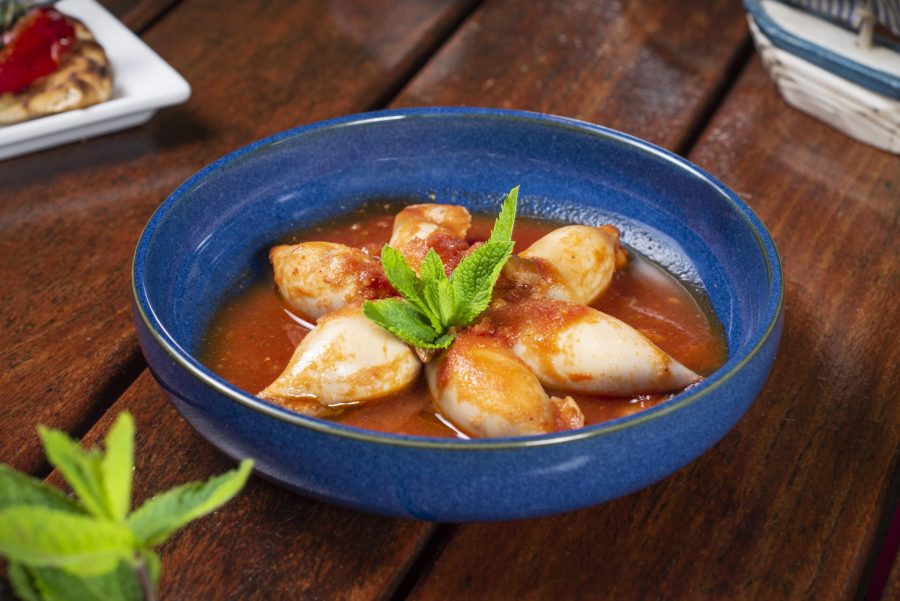 4 servings:
24 Patagonian squids C4;
50g couscous;
100g onion;
3 garlic cloves;
100g carrots;
200g zucchini;
mint;
rosemary sprigs;
basil;
thyme;
1/2kg chopped and peeled whole tomatoes;
salt;
Instructions:
Stir fry finely chopped vegetables in olive oil. Add the chopped squid tentacles. Stir fry. Add the couscous, basil, thyme, salt, and pepper. Cover and let rest for 15 minutes. Use a piping bag to fill the squids. Fry in olive oil and simmer for a few minutes with the tomato. Season with mint and rosemary sprigs.